The cycling courses around the Ishizuchi Mountains provide a powerful sense of achievement from the beautiful scenery not found elsewhere, such as the virgin forests, highlands, alpine flora, and canyons. But the courses in fact also have a depth and breadth to accept all levels of riders depending on how one approaches them, such as using an e-Bike for beginners.
For this article, we interviewed Ehime native Sanshi Kubota, a cycling aficionado and rider who also works as a core trainer for cyclists. We asked him about the courses he recommends and his precautions for the courses of the Ishizuchi Mountains for both beginners and intermediate riders, and points to consider when training to overcome the significant ups and downs of the mountain roads.
The gear you need to conquer the Mount Ishizuchi cycling courses includes warm weather gear (rain gear), a repair kit, and high energy food.
– I heard that you originally road the unpaved roads of the Ishizuchi Mountains on a mountain bike.
Kubota: That's right. The first time I rode on a road bike was just four years ago. I worked as the personal trainer for a cyclist who competed in the Ishizuchi Hill Climb road race. As they say, "You'll never know until you try", and when I rode with my trainee, I was surprised how hard it was to keep up with them. I was really shocked because I had been so confident about my strength (laughs).
So I decided to start practicing on a road bike to retrain myself. I knew that the government of Ehime Prefecture was working to attract cyclists, so I began to feel that I wanted to share, as a trainer, the things I had learned as a cyclist.
– Did your perception of the mountain change from riding a mountain bike to riding a road bike?
Kubota: It's completely different. Riding downhill on a mountain bike is really thrilling and fun, but you are much to busy to take in the beautiful scenery (laughs). For that reason, the road bike, that can easily travel long distances, is the ideal type of bicycle for scenic routes like the cycling courses of the Ishizuchi Mountains. The sense of achievement and satisfaction from overcoming a long and steep path is something that is always worthwhile.
– What is it a good idea to bring with you when you tackle the cycling courses of the Ishizuchi Mountains?
Kubota: When riding long distances, you absolutely must bring warm weather gear (rain gear), a repair kit, and high energy food. The weather can easily change in a high altitude area like the Ishizuchi Mountains, and there's no telling when it will start raining. It's cooler than lowlands even when the sun is shining, and the wind is chilly, so it is important to prepare for the worst possible conditions beforehand.
You should also bring an extra supply of high calorie foods with you. Once you leave the town and enter the mountains, the only shop is the Iwaguro Rest House at the east end of the Ishizuchi Skyline. Make sure you have enough food to prevent experiencing a hunger knock from lack of energy.
I also always include a mobile battery with my gear as well.
– I think recent smartphones have better performance and the battery running out is less of a concern. Do you still recommend carrying a mobile battery?
Kubota: Just about when I had reached intermediate level on road bikes, I experienced a blow out while riding through the Ishizuchi Mountains on my own. Of course I had a repair kit with me, and I was able to repair the tire, but when I imagined what would have happened if I had crashed and broke a bone and was unable to move, shivers ran down my spine.
When you're in a place with a weak signal, your smartphone battery runs out more quickly. The same is true when the temperature is low. On top of that, recent cycling equipment such as lights or cycle computers also commonly need to be recharged. So, I believe it is safer to carry a mobile battery with you just in case.
Is this really Japan? Scenery with a vastness that will take your breath away.
– What are the notable characteristics of the cycling courses of the Ishizuchi Mountains from your perspective?
Kubota: There's the sense that you're really surrounded by high mountains when compared to the other many cycling courses in Ehime. No matter what direction you come from, the highest peak of Mount Ishizuchi itself is always a huge presence.
There are several routes through the mountains, so another appeal is that you can pick the spot you want to start from. So I think the real fun that's unique to the cycling courses of the Ishizuchi Mountains is that you can tackle them from various places throughout Ehime, such as Saijo or To-on cities, or Kumakogen.
– So the various routes each have a different level of difficulty, correct?
Kubota: That's right. If you want to completely conquer the Mount Ishizuchi cycling courses, you are facing a hard course for advanced riders without a doubt because we're talking about a total distance of 146.6 km and a elevation difference of 900 meters. However, if you pick your course based on your own capabilities, then even beginners and intermediate riders can have fun.
For example, if you drive to Tsuchigoya at the end point of the Ishizuchi Skyline, you could ride the UFO Line (Chodo Kamegamori Line) using that as your starting point. It's only 11 km each way if you set your destination to Kamegamori, which makes for a round trip ride of about two hours.
Kubota: This course doesn't have any impossible inclines, but you can thoroughly enjoy the types of views unique to the Ishizuchi Mountains. I recommend riding the route a few times and extending your distance a bit each time.
– Is the UFO Line special to the local riders such as yourself?
Kubota: It's definitely a scenic route that cannot be experienced anywhere else. At first it's just a normal mountain road surrounded in forest, but after a certain altitude, the trees disappear due to the distribution of plant life, and you can enjoy a moment when suddenly the view opens up before you.
It's usually covered in clouds, but if you get lucky and the weather is good, there are spots where you can see both the Pacific Ocean and the Seto Inland Sea off in the distance from the same place. The vast scale of the scenery takes your breath away and makes you wonder if you're really in Japan, so I hope you give it a try.
– Reaching a view like that through your own power is sure to be an experience you never forget, isn't it?
Kubota: It's incredible. No matter how often I see it, the sight of the clouds at eye level is always amazing.
Among the many sites along the route, I really like that of the bamboo grass spread out over Kamegamori. There's an indescribable pleasure at riding along while seeing the vibrant greenery of early summer, and you get to see another beautiful aspect when the leaves turn with the arrival of autumn.
To prepare for the challenge of the Ishizuchi Mountains, you need "posture ability"
– How should cyclists prepare to ride the courses of the Ishizuchi Mountains?
Kubota: The first thing is to properly visualize the course you're going to ride. You should understand what the ups and downs are between the start and goal, and how much strength and technique you will need to finish it. You should estimate the amount of physical training you need backwards from the course itself.
I also recommend that you try to enjoy the conditions right in front of you wherever you are on the course. For example, your motivation is less likely to fall if you are hit with bad weather if you consider that it's a special experience just for that day. The harder the ride is, the more it will remain in your memory, and the sense of accomplishment when you reach the goal will be exceptionally good (laughs).
– When you're taking on nature, sometimes there's nothing you can do about it (laughs). In terms of physical training, do you normally focus on core strength?
Kubota: That's right. The important thing when riding a road bike is to be able to move everything smoothly from your hip through your backbone up to your shoulder blades. It's not enough if you only are in good shape in just a part of that, such as having strong muscles or a flexible hip. So it's important to build your core as much as you can because it's the basis for all that movement.
Your body is the engine for your bicycle. The only way you can acquire the endurance you need for long rides is through basic training on a daily basis.
– Is there anything else to consider other than training for riding long distances?
Kubota: Another important thing is to get properly fitted by a specialist. That means knowing the saddle height and handle position right for you. For road bikes in particular, the place you should grab on the handle changes a great deal depending on conditions, such as the upper or lower part or the bracket. And of course your posture changes accordingly, so you will use different muscles as well.
But no matter what position your body is in, your core strength will be the basis for that. Simply maintaining a good position while seated or standing on a regular basis is itself good training. So I want riders to acquire good posture abilities to allow them to ride for long periods of time.
Posture is really important. I believe that even simply being aware of that will change your enjoyment of the ride.
Treat yourself to the food and hot springs of Ehime. Enjoy a route that meets your ability.
– What preparatory exercise do you do when you ride the cycling courses of the Ishizuchi Mountains?
Kubota: There's a simple warmup I always do. It's called the "2 million Yen stretch". You stand with your feet about shoulder width apart and turn both palms upwards. You then carefully place your hands on the front of your hips while imagining that you have a million Yen in cash in each hand.
Kubota: Then you bend your knees until your hands are squeezed between your upper and lower body, and bend your body slowly.
Kubota: You will realize if you try it that if you stretch your hands out while in this position, it's very close to the posture you have on a road bike. If you do one set of five repetitions, then it will stretch the muscles you use to raise your legs. It also stabilizes your center of gravity and strengthens your lower body.
– This also stretches your back and makes you naturally clench your abs, doesn't it? It's a perfect warmup.
Kubota: Another one I do is called the Hiromi Go Stretch. I got the idea for it from the unique way Hiromi Go, a famous Japanese pop singer, moves when he takes his jacket off on stage. Many people complain that when they ride a bike, their shoulders rise up and it's a problem for them, so I came up with this as a stretch to lower your shoulders.
First, you hold both your arms out in front to make the shape of the Japanese katakana character "ハ (Ha)". Then you open both arms in a quick movement, pivoting on your elbows, as though shrugging off a jacket. The trick is for your palms to face upwards. Do this for one set of five repetitions. If you then quietly grasp the handle, you will be able to start riding in with your shoulders still down in a relaxed posture.
– Thank you. Finally, do you have any message you'd like to give to anyone considering challenging the cycling courses of the Ishizuchi Mountains.
Kubota: The Mount Ishizuchi cycling courses are scenic routes that allow you to enjoy the bounty of nature, and provide a variety of challenges depending on your abilities. If you are coming from outside Ehime, you could for example start in Saijo city, try a sip of the famed Uchinuki waters that are the water source for the Ishizuchi mountain range, and you'd also probably enjoy dining on the foods and sweets that the locals are so proud of along the way.
I usually stop by the Pogo Curry restaurant or the Toraya Kaho confection shop that has really good cookies. There is even a hot spring with a foot bath, a great boon for cyclists, so I hope you come back to ride the Ishizuchi Mountains again and again.
POGO CURRY
Address: Kumon Bldg. 1F, 1760-2 Omachi, Saijo City, Ehime Prefecture

Access: 10 minutes walk from JR Iyo-Saijo Station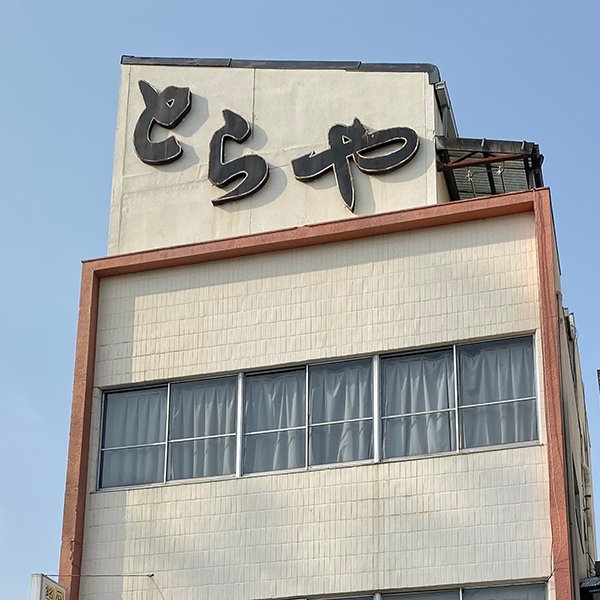 Toraya Kaho
Address: 856-13 Omachi, Saijo City, Ehime Prefecture

Access: 1 minute walk from JR Iyo-Saijo Station
Sanshi Kubota
Trainer and cyclist Sanshi Kubota was born in Matsuyama, Ehime Prefecture. He specializes in helping cyclists with their conditioning and posture improvement, as well as core training. He has worked as a fitness instructor at sports clubs for 14 years. He has led a over 5,000 group lessons in total. He is a master trainer with the Japan Core Conditioning Association, a certified mental coach with the Mental Power Partner association, and a facilitator with the Japan Pep Talk Promotional Association.